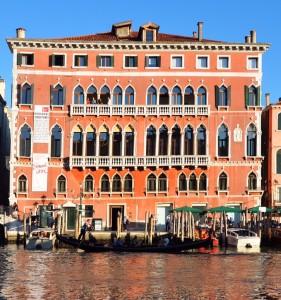 We're pleased to announce we have been invited to participate in the exhibition TIME SPACE EXISTENCE at this year's Venice Architecture Biennale opening in late May.
The exhibition will present the work of about 100 architects from around the world and will be held in the Palazzo Bembo, a stone's throw from the Rialto Bridge on the Grand Canal in Venice.
CEA has taken the commonly understood components of the word time – Past, Present and Future – as a device to frame our exhibition. It will touch on some of our recent activities including a hypothetical design for a very tall green apartment building in Sydney.