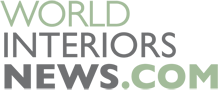 Seacliff House was one of nine international residential projects shortlisted for the World Interior News Awards 2013. I attended the Awards Dinner at the Saatchi Gallery in London on 28th November.
WIN says they were 'celebrating the designs that have helped define the cultural landscape over the past year'.
Presenter of the BBC Culture Show, Andrew Graham-Dixon, presented the awards. Sir Terence Conran one of the judges: ".. the WIN Awards .. really do promote and celebrate the very best in design from around the globe".
Comments from the night:
"Elegantly restrained, with no gimmicks, which makes it a pleasure. Fantastic rock wall next to a gold mosaic shower"

– Sir Terence Conran

"I am delighted to be presenting the World Interiors News Awards 2013, and joining the world's finest architects and designers in celebrating the most accomplished projects from around the world in the splendid surroundings of the Saatchi Gallery in London."

– Andrew Graham-Dixon
British art historian and broadcaster